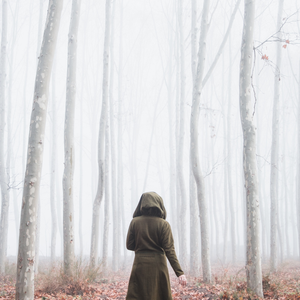 What do remember most about the early days of TSE? 
I was in another band when Tony and Stuart played as our support band at a local college in 1980. I remember thinking at the time that I was playing in the wrong band, so I jumped at the chance to join when asked. Many months of music, mayhem and good times followed. The things I remember most about those days are the parties, the endless parties, and the music of course.
What have you been doing since then? 
I left That Sfumato Effect after being offered the job as bassist for a local mod band, who had a recording contract. The lure of fame and riches was too great, so I accepted the job and embarked on a two year journey of touring and making records. The fame and riches never came, so in 1984 the band split up. I played bass for a rock band for a few years until forming my own band Drums And Wires UK in 1992. After about three years I did the usual thing disillusioned musicians do and retired from music to settle down and have some kids to raise to adulthood. Things have now gone fill circle, Drums And Wires UK have recently released our debut album, and my original "proper band" That Sfumato Effect are back making awesome music for their own debut album. Happy days. 
Maybe the fame and riches are still obtainable! 
What do you love about music and what motivates you? 
I've been passionate about music since growing up in the 60's with all those melodic pop songs blasting out of my little radio, which was always tuned to either Radio Caroline or Radio Luxemborg. It wasn't until I joined my first band that I realized I could actually MAKE music with other like minded people. When you connect with other musicians who clearly have the same PASSION for writing and recording music as you do, it drives and motivates you all the more to make that music as amazing as you can. 
Who are your influences? 
The music that has influenced me is too numerous to mention. Everything is the answer I suppose. Bass players that have been an influence on my own playing style include Jean Jacques Burnel, Chris Squire, Bruce Thomas and Mike Rutherford.
What do remember most about the early days of TSE? 
I remember us writing songs and rehearsing in my parent's garage. I vividly recall recording our first song on 4-track reel to reel tape at our friend Woody's (Simon Wood) house. We laid down all the music then Woody said, "right who's going to sing it?" we all shrugged and one by one said "I can't sing" in the end I volunteered – it was my first time in front of a microphone and 42 years on I'm still warbling away. 
What have you been doing since then? 
I formed an indie band called "Montage" after TSE folded, we did a few gigs, and got a local following, I tried to get Tony into the band but the others weren't having it. In the 1985 I formed a pop band called Pillow Fights Back after a friend said he knew a guy looking for a singer. We went on to have great success on the London circuit, we signed a publishing deal with Warner Bros Music, but couldn't get a record deal, we finally split in 1990. I spent the next 25 years bringing up my two kids until finally hooking up with Tony and Jon again in 2016. 
What do you love about music and what motivates you? 
Being a song writer, I always listen for interesting lyrics primarily as my lyrics always come first. I love songs with good melodies, and I am motivated by listening to my musical heroes (see below) and trying to capture meaning and feel in my work, just getting 10% of what they have done is a huge bonus to me! 
Who are your influences? 
My first musical influence was undoubtedly David Bowie, I carried around cassettes of all his 70's albums and played them endlessly. Later I discovered The Waterboys and Mike Scott's amazing writing, his lyrics just mesmerise me. These days I love Divine Comedy, Lenny Kravitz and listen to a wide variety of styles, I am strongly influenced by spirituality and nature in my writing.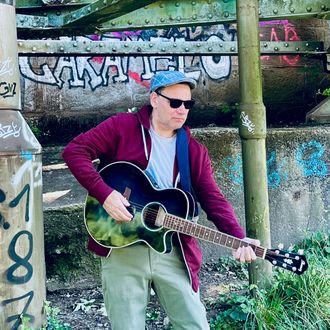 Anthony Ross
Guitar/Keys/Noises
What do remember most about the early days of TSE? 
I remember the excitement of actually being in a real band, discovering the art of music making and never having enough money to buy all the gear I really wanted. 
What have you been doing since then? 
After TSE disbanded (where I played Keyboards and Synths), I played guitar with a number of cover bands. Later on I started to learn how to record and produce my own music using any piece of IT equipment I could lay my hands on. 
What do you love about music and what motivates you? 
Textures and soundscapes appeal to my musical tastes, love music with a "hard" edge, strong melodies, but also appreciate all forms of music and the musicianship behind it. Always looking to move forward with the next project, starting something new and the opportunity to create music. That is what gets myself out of bed most days. 
 Who are your influences? 
Grew up listening to Glam Rock in the 70s (singles by The Sweet, Slade and T-Rex were amongst the first records I ever purchased). The Punk scene coincided with my early attempts to learn an instrument. The Sex Pistols, The Stranglers, and The Jam were major influences. Discovered "Electronic" music through Kraftwerk and later through Gary Numan and Tubeway Army, but mostly influenced by early Human League and OMD. Went through a "Prog" phase and listened to a ton of material by early Genesis and Yes. Also strongly influenced by Led Zeppelin and Rush.